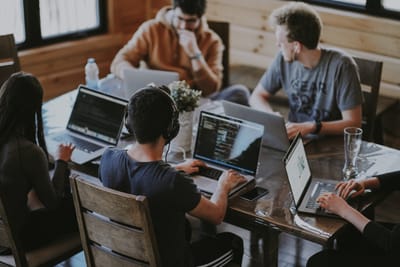 Online Training provides your company with the flexibility to schedule your own environmental training, which you can take on your own time without leaving your desk. Using our own highly experienced trainers, Aegis has developed a suite of interactive environmental training courses to help you meet your regulatory requirements. Upon completion, you will receive a certificate to display your course completion.
Purchase Instructions
Click the "Buy" button below each course to purchase using PayPal. You do not have to have a PayPal account. You can pay by credit card within PayPal. Once your purchase is complete, an email will be sent to you with login information for you to start your course immediately.
Courses may be stopped at any time and restarted at the same place they were previously stopped. Certificates can be printed immediately, and you will receive an email containing a link to your certificate for printing or downloading.
UST Operators Training ($140)

Aegis, a Virginia Department of Environmental Quality (DEQ) approved training provider, is offering an Underground Storage Tank (UST) Operator Training for UST Operators Class A and B to meet the state requirements specified in 9VAC25-580 et. seq. This online course has been designed with the UST Operator in mind. It is self-paced without audio, so this course is recommended for those who are already versed in the UST rules and UST operations.
There are five modules that can be taken at your own pace within 30 days. After each module, there will be a test on which you must score an 80% or better to continue to the next module. (If you do not have a passing score, you will be able to repeat the module and retake the test.) After successful completion of the course, each attendee will receive a wall-frameable certificate.
This training has been determined to meet the minimum qualifications as required by Section 125 of Virginia's Underground Storage Tank (UST) Technical Regulation (§9VAC25-580 et seq.) prior to the January 1, 2018 amendment. The DEQ has provided a recorded webinar that describes the regulatory changes in the 2018 amendment which can be accessed at the following link:
https://register.gotowebinar.com/recording/6339880104711009292
.
---
Webinars
Aegis is excited to offer convenient training that is accessible to all, without leaving your office. Webinars are a great tool to get important information live at your fingertips. You can sign on using your computer or dial up through the phone and communicate with the speaker and organizers throughout the webinar.
Upcoming Webinars
...
We want to hear from you!
Aegis Environmental offers webinars on a variety of regulatory and compliance issues, including product demonstrations.
If there is a topic you would like to hear about, let us know at
jgunter@aegisenv.com